I just want to say "Welcome Hayden to our Family"! Can you believe we have a new addition to our family and I have not been able to go see him yet?? Hayden was born on November 1st, weighing 7lbs, 2oz, and is 19 inches long. His proud mommy is my niece Meghan. CONGRATULATIONS MEGHAN! You did it! And you have been given the greatest gift from God! And congratulations to my sister Lori on becoming a Grandma again!
I have been busy working on things this week for a friend of mine. Last minute, I found out she was going to be doing a craft show to sell some of her prints (she is an awesome photographer!). Well, she asked me if I had anything I wanted her to sell for me .... hmm, may have had a few things laying around! ;)
So, I was trying to make a couple different things for her to take, and here are a few of them:
For the chocolate lover that has everything...a set of coasters covered in chocolate sayings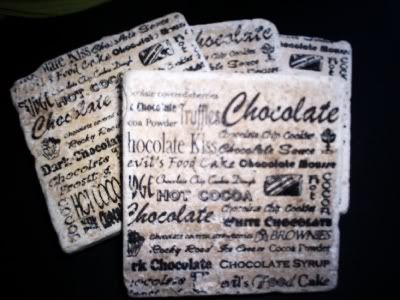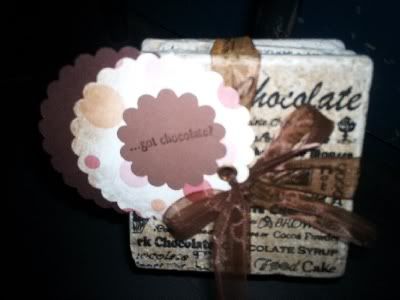 This next set I really love. I used the Baroque background stamp from SU and they turned out so vintage looking...just love that!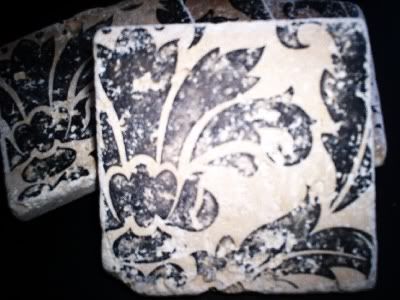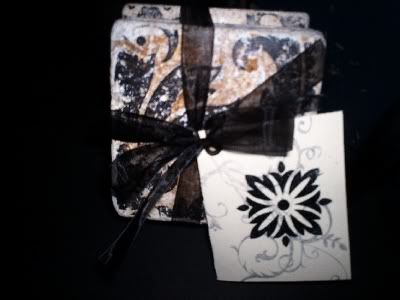 Lastly, I made this cute little paper tote bag using some really cute paper that a sweetheart by the name of Stephanie Ackerman had sent to me. I also made 5 note cards to go inside the tote.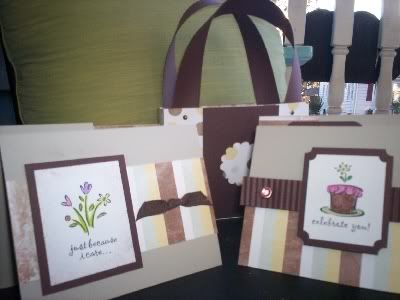 So there you have it. Those are the things I have been working on this week, in multiples.
Hayden...I am coming! Really I am! How's tomorrow looking for you? :)
1 Thessalonians 5:15
Make sure that nobody pays back wrong for wrong, but always try to be kind to each other and to everyone else.